FEATURED STORY
SHOP SAFE and SECURE

This site is secured by Rapid SSL 128 bit SSL encryption to ensure that your personal data is protected.
THE GOLDEN CLOSET
Since 1996, The Golden Closet has been one of the leading vendors of authentic screen used wardrobe and props in the world. We have established a skilled team of experts who are devoted to the documentation and preservation of iconic costumes and props from all eras of entertainment history.
Through our extensive network of resources and contacts within the entertainment industry, our company has amassed a unique collection of rare and historically significant items used in a wide variety of motion picture, television, and music productions. Every item we offer is meticulously documented and authenticated prior to sale, and is accompanied by a signed letter of authenticity. We guarantee every item in our inventory is the genuine article as presented and only offer items acquired directly from reputable sources from within the entertainment industry.
Apart from conducting the sale of our own collectible items, the Golden Closet also offers its professional services to clients interested in consignment. These services include the documentation, authentication, appraisal, and marketing of consigned items, ranging from individual props and wardrobe to entire movie sets and production related materials of all kinds.
Whether searching for that rare piece of entertainment history to add to your collection, or requiring assistance in documenting and marketing your own memorabilia items to the global collecting community, The Golden Closet is here for you. Please contact us directly for any additional information and one of our courteous representatives will be glad to assist you.
TESTIMONIALS
WHAT'S NEW
COLLECTORS 4 CHARITY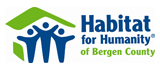 COLLECTORS 4 CHARITY was created by The Golden Closet to benefit worthwhile charities that provide assistance to those in need. Find out how you can help!