New Featured Item: Christina Aguilera vintage robe worn in "Burlesque"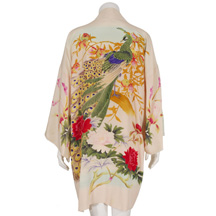 This robe was worn by the character "Ali" portrayed by Christina Aguilera in the film "Burlesque" also starring Cher. The vintage  garment was also featured briefly in one of the official trailers for the film and is in excellent screen used condition.
CLICK HERE FOR MORE DETAILED IMAGES AND PURCHASING INFORMATION
Leave a Reply
You must be logged in to post a comment.