Featured Item: Futuristic jumpsuit worn in "Outer Limits" (1964) and "Battlestar Galactica" (1979)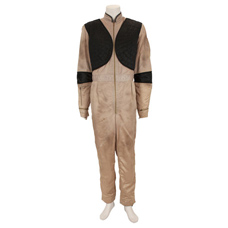 This unique item was featured in two classic science fiction shows: Both 1964's "The Outer Limits" and 1979's "Battlestar Galactica". Will make a great centerpiece to any collection of vintage Science Fiction memorabilia.
CLICK HERE FOR MORE DETAILED IMAGES AND PURCHASING INFORMATION
Leave a Reply
You must be logged in to post a comment.