New Featured Item: John Spartan (Sylvester Stallone) yarn ball from "Demolition Man"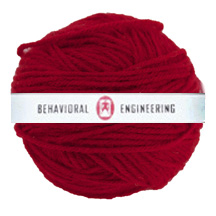 This ball of yarn was used onscreen by "John Spartan" (Sylvester Stallone) in the film "Demolition Man". The prop was a key element in one of the running gags of the film where the formerly violent Spartan was "reconditioned" in cry-sleep to take up knitting. Also included is an unattached original prototype "Behavioral Engineering" paper band (not screen used) that's identical to the one seen in the film.
CLICK HERE FOR MORE DETAILED IMAGES AND PURCHASING INFORMATION
Leave a Reply
You must be logged in to post a comment.