New Featured Item: Jack Bauer (Kiefer Sutherland) Serengeti sunglasses worn in "24″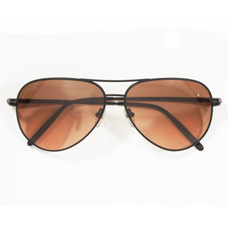 This pair of Serengeti sunglasses was worn by "Jack Bauer" (Kiefer Sutherland) in the award winning television series "24". The actor wore these glasses in multiple episodes from Season 5 until the end of the series. Images of Bauer wearing his Serengeti sunglasses are also featured in the book "24: Behind The Scenes".
CLICK HERE FOR MORE DETAILED IMAGES AND PURCHASING INFORMATION
Leave a Reply
You must be logged in to post a comment.