New Featured Item: Gabriel Yulaw (Jet Li) complete costume from "The One"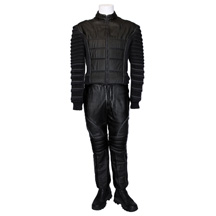 This complete costume was worn by "Gabriel Yulaw" (Jet Li) in the 2001 science fiction/martial arts movie "The One". This was Yulaw's signature costume from the beginning of the film, and was worn by Mr. Li during several of the aerial action / stunt  sequences he performed himself.
CLICK HERE FOR MORE DETAILED IMAGES AND PURCHASING INFORMATION
Leave a Reply
You must be logged in to post a comment.