New Featured Item: Evelyn Salt (Angelina Jolie) prop Sig 232 used in "Salt"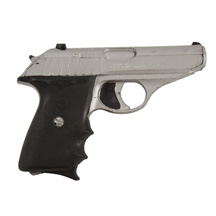 This prop Sig 232 pistol was used by Evelyn Salt (Angelina Jolie) in the motion picture "Salt". The prop weapon is a duplicate of Salt's primary "personal" firearm seen in the film and is in good condition with some minor evidence of wear from its use in stunt / action sequences.
CLICK HERE FOR MORE DETAILED IMAGES AND PURCHASING INFORMATION
Leave a Reply
You must be logged in to post a comment.