New Featured Item: Bernie Rose (Albert Brooks) retractable prop knife used in "Drive"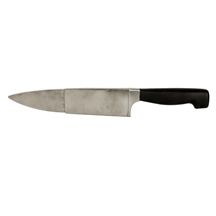 This retractable blade prop knife was used by the character "Bernie Rose" portrayed by actor Albert Brooks in the hit action film "Drive" starring Ryan Gosling. The prop knife was acquired directly from the production company and has traces of fake blood from its use in a key action sequence from the film.
CLICK HERE FOR MORE DETAILED IMAGES AND PURCHASING INFORMATION
Leave a Reply
You must be logged in to post a comment.