New Featured Item: "Tubbs" Smith & Wesson Revolver from "Miami Vice" (TV)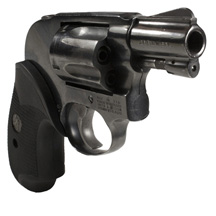 This blank firing Smith & Wesson revolver was used by the character "Ricardo Tubbs" portrayed by actor Philip Michael Thomas in the iconic 80's television series "Miami Vice" also starring Don Johnson. Accompanied by a certification and a copy of the rental records from the armorer who supplied it for use on the production.
CLICK HERE FOR MORE DETAILED IMAGES AND PURCHASING INFORMATION
Leave a Reply
You must be logged in to post a comment.