New Featured Item: Lady Gaga prop machine gun used in "Born This Way" video.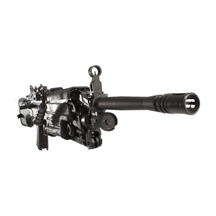 This prop machine gun was used by Lady Gaga in the video for her song "Born This Way". The screen used non-firing weapon is an exact replica of the blank firing M249 also used in the video and was acquired directly from the weapons supplier who provided it for use to the production.
CLICK HERE FOR MORE DETAILED IMAGES AND PURCHASING INFORMATION
Leave a Reply
You must be logged in to post a comment.