New Featured Item: Gloria Swanson original Scaasi designer dress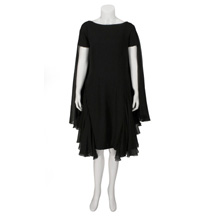 This original design by Scaasi came from the personal collection of famed actress Gloria Swanson. A truly stunning piece of celebrity couture wardrobe that was acquired from the screen legend's estate.
CLICK HERE FOR MORE DETAILED IMAGES AND PURCHASING INFORMATION
Leave a Reply
You must be logged in to post a comment.