Featured Item: Terry Hoitz (Mark Wahlberg) prop Glock 19 used in "The Other Guys"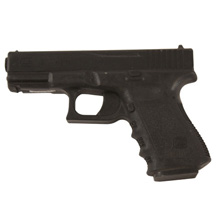 This non-firing prop Glock 19 was used by "Terry Hoitz" (Mark Wahlberg) in the hit comedy "The Other Guys" starring Will Ferrell. The screen used Galco hip holster he wore in the film is also included and is accompanied by a letter of authenticity from the film's weapons specialist who oversaw their use during filming.
CLICK HERE FOR MORE DETAILED IMAGES AND PURCHASING INFORMATION
Leave a Reply
You must be logged in to post a comment.