Featured Item: "Capt. Verner Demerest" (Dean Martin) pilot coat from "Airport"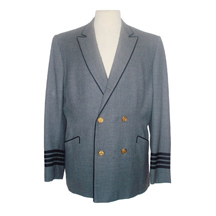 This pilot's coat was worn by legendary entertainer Dean Martin as "Capt. Verner Demerest" in the classic 1970 disaster film "Airport". Complete with original Sy Devore tailoring tag inside with Martin's name clearly typed with production date. A true gem from a Hollywood legend!
CLICK HERE FOR MORE DETAILED IMAGES AND PURCHASING INFORMATION
Leave a Reply
You must be logged in to post a comment.