December 2012 – The Golden Closet Entertainment Memorabilia Newsletter
Dec. 2012
This month we're featuring "NATURAL BORN KILLERS" who murder for pleasure, passion, and fame. Featuring the dress worn by Juliet Lewis in the poetic scene on the bridge where the two bond and marry by blood ritual. "I do. 'Til you and I die, and die, and die again. 'Til death do us part".
Also featuring a collection of original Han Solo test photographs taken of Harrison Ford during the 1977 pre-production of "STAR WARS", an original costume worn by Robert Redford in Sydney Pollack's "HAVANA" , and the iconic dress worn by Deborah Kerr in the 1957 film, "AN AFFAIR TO REMEMBER" co-starring screen legend Cary Grant.
Our collection continues to expand each week so be sure to bookmark www.thegoldencloset.com to keep updated on all the latest information regarding our new and featured items.
Featured Items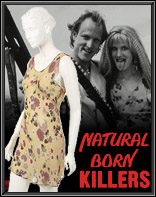 NATURAL BORN KILLERS- Juliette Lewis Dress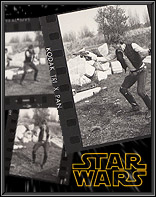 STAR WARS – Harrison Ford Production Test Photos
HAVANA – Robert Redford Costume
AN AFFAIR TO REMEMBER – Deborah Kerr Dress
Happy Holidays
Questions/Comments
We welcome any questions or comments from our valued customers so please contact
us at info@thegoldencloset.com or call us directly at (818) 759-0609 if we
can be of any assistance.
Copyright 2012 The Golden Closet
You can now follow us on twitter @TheGoldenCloset for featured items, the
inside scoop, and much more!
Tagged with:
closet
,
collectible
,
costume
,
dress
,
entertainment
,
entertainment memorabilia
,
golden closet
,
Hollywood
,
memorabilia
,
movie
,
newsletter
,
screen
,
used
,
vintage
,
wardrobe
Comments are closed.