New Featured Item: "Callisto" signature jacket from "X-Men: The Last Stand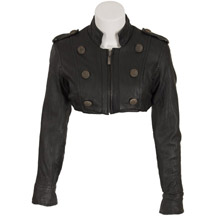 This jacket was worn by the character "Callisto" (Dania Ramirez) in "X-Men: The Last Stand". The signature garment was custom designed by the film's costume designer Judianna Makovsky for the film and is complete with original designer label inside.
Leave a Reply
You must be logged in to post a comment.