New Featured Item: "Allen Gamble" (Will Ferrell) wooden prop gun from "The Other Guys"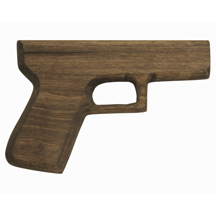 This wooden prop gun was used by the character "Allen Gamble" portrayed by Will Ferrell in the movie "The Other Guys". The item was custom made for use in the film and is a rare signature piece that was used in multiple scenes from the film and also featured in one of the official trailers. In very good screen used condition and accompanied by a letter of authenticity.
Click here for detailed images, description, and purchasing information
Leave a Reply
You must be logged in to post a comment.