Featured Item: "Harry Stamper" (Bruce Willis) flight suit from "Armageddon"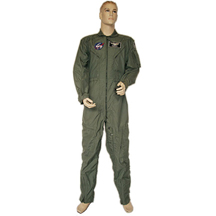 This flight suit was worn by "Harry Stamper" (Bruce Willis) in the science fiction blockbuster "Armageddon". The garment is in actual Air Force flight suit and is complete with patches and custom made "Harry" nametag as seen in the film. Will make a great addition to any collection of  screen used principle wardrobe.
CLICK HERE FOR MORE DETAILED IMAGES AND PURCHASING INFORMATION
Leave a Reply
You must be logged in to post a comment.