Phone 818-759-0609 Fax 818-982-1905
7243 Coldwater Canyon Ave.
N. Hollywood California 91605
For all inquiries please email
Breanna S. Livie
CEO
About Breanna and The Golden Closet
---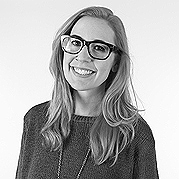 Krista Skustad
Photographer/Graphic Designer
As The Golden Closet's photographer and graphic designer, Krista is responsible for the memorabilia images and graphics displayed on our website. Krista has been working as a photographer since 2006. She practiced art throughout her life and received a Bachelor's in Fine Art with a concentration in Creative Photography at California State University of Fullerton.
---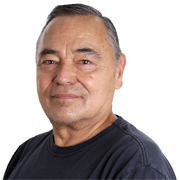 Richard La Motte
Costume Designer
As The Golden Closet's leading expert in aging and western costume restoration, Mr. La Motte is an incredible asset to our company, restoring and preserving iconic and historic costumes.
Mr. La Motte has been working within the costume industry for over 40 years, beginning in the costume department at FOX studios in 1966 as an apprentice costumer. He trained with the "old timers" who started their craft during the dawn of the golden age of cinema, the 1930s. Part of his training was to learn how to hand age and dye wardrobe to give each character the authentic weathered look . He worked with aging materials such as dye, bleach, mineral oil, fuller's earth, and sandpaper to create unique character costumes.
He utilized those skills on such shows as: "Little Big Man", "Butch Cassidy", "Tora, Tora, Tora", "Planet of the Apes" to name a few.  Richard officially became a Costume Designer in 1973, when is was given his designers card #83. The early training from the "old timers" gave Mr. La Motte the tools to hone his craft as designer on feature films such as: "The Wind and the Lion", "Rambo III", "The Island of Doctor Moreau", "A Man Called Horse", "Gods and Generals", and "Goonies".
After years of experience and work in the industry, Mr. La Motte wrote his own costuming book in 2001, "Costume Design 101." He recently released a 2nd edition in 2010, and we highly recommend that you purchase his how-to costume book, "Costume Design 101": http://www.richardlamotte.com/pages/costumedesign.html
Also, be sure to read our Featured Story on the restoration of Brad Pitt's leather work coat in which Mr. La Motte worked side by side with The Golden Closet: http://www.thegoldencloset.com/blog/?p=1979