ACTOR OF THE MONTH: ADAM HUSS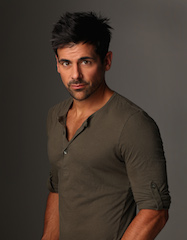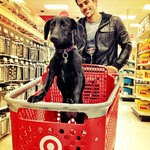 The Golden Closet is honored to feature our friend Adam Huss, as the actor of the month.  Huss as we know him, landed the role as "Josh Kantos" the night club manager at Truth in Starz new original series "Power". From Executive Producer Curtis "50 Cent" Jackson and show creator Courtney Kemp Agboh ("The Good Wife") comes "Power", a visionary crime drama set in two different worlds – the glamorous New York club scene and the brutal drug trade James "Ghost" St. Patrick has it all: a beautiful wife, a gorgeous Manhattan penthouse, and the hottest, up-and-coming new nightclub in New York. His club, Truth, caters to the elite: the famous and the infamous boldface names that run the city that never sleeps. However, Truth hides an ugly reality. It's a front for Ghost's criminal underworld; a lucrative drug network, serving only the wealthy and powerful.
"Power" The New drama drew more than 2 million viewers during its premiere weekend. Starz has given a second season to its new drama "Power," which counts hip-hop star 50 Cent among its executive producers.The second season will begin production in and around New York in September on the 10-episode second season.
Q&A WITH ADAM
HOW DID YOU DEVELOP OR BECOME THE CHARACTER JOSH KANTOS?
Josh Kantos is close to home in some ways, literally. He's from Massapequa Long Island, which is about fifteen minutes away from my hometown. So I had that origin work to pull from. There is a certain type of person from Long Island, style and essence wise. They're a little hard, but sometimes it's more putting it on, to play with the big boys, in my experience. This guy is like a lot of guys I went to college with. He went to Wharton business school and he learned how to look the part and play the game, to rise up from where he came from. The suits they dressed me in for POWER were all these great, expensive Armani, Hugo boss, John Varvatos suits tailored to me, even the shirts themselves.  When you slip into one of those, you just feel different. You walk different. You feel more confident,ready to lead.
I also shadowed a nightclub manager and watched what he looked for when dealing with people. The manager would take notice of the watch they had on and the shoes they were wearing. This would help to give him an insight into how much they would spend, what table they would want, bottle service etc. He walked around that club like a peacock, friends with anyone who mattered and new every regular. Always smiling. In his mind he was the rock star of that club every night. I tried to infuse that into my character in every scene, even when he is up against his boss, one on one.  The confidence and swagger has to be there.  Even when Kantos may not have the answer at all times, he has to act like he has it at all times.
POWER IS YOUR FIRST BIG BREAK, AFTER THE FIRST EPISODE THEY GREEN LIT SEASON TWO. CAN YOU GIVE US A LITTLE INSIGHT INTO HOW YOU'RE FEELING?
Yeah, it's funny to say this is my first big break because I have been at this for some time.  I consider this whole journey part of that "breaking into" this business.  From my drama school days, to the indie films that no one saw, to the co-star and guest-stars on television shows, to the small local plays.  They all shaped this journey, raised my talent level, and prepped me to take the opportunity of POWER when it was put in front of me, and rise to the occasion.  The rest was in the hands of the creator and producers of the show.  And gratefully they saw something there and trusted me as an actor to give me this amazing opportunity.  Yes, Power is now the most notable gig I've had and I am so proud to be a part of it.  So, in that respect it is my big break.  For the network to be so behind it that they picked it up for a 2nd season after one wire episode, leaves me on cloud 9! I am so blessed in this moment and I hope to be on the ride as long as it allows.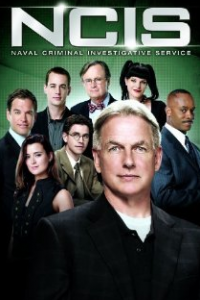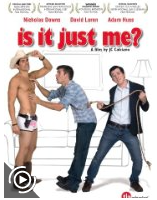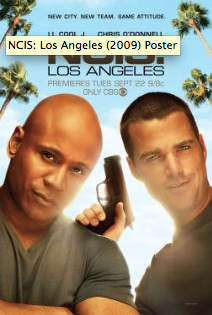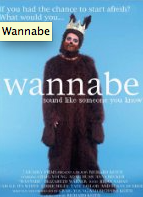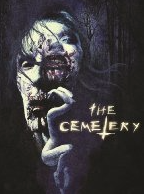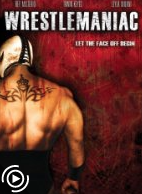 NYC OR LA? WHICH CITY ARE YOU CALLING HOME OR ARE YOU BICOASTAL? 
I am from NY so that will always be home to me.  But I've lived in LA for 14 years now and I love it.  I've always wanted to be bi-coastal, so I could watch my nieces grow, and spend time with my parents, brothers, Grandparents because you can't get back all that precious time, and to me, family is most important.  So this job has been a dream job in many ways.   I wanted this. I envisioned this, being with my family while working as an actor, yet still coming back to LA half the year.  And it is happening. Granted, I would love it if we could switch seasonal periods as to when I am in NY to LA, but that's a champagne problem I don't REALLY mind having.
COULD YOU GIVE US INSIGHT FROM YOUR CHARACTERS POINT OF VIEW?
Everyone on this show is clamoring for some sense of power, which leads to an idea of control.  When we first meet Joshua Kantos in episode one, there is mention of a certain past of his that he says it's all behind him now.  That past, which will be revealed soon, veered him off of the fast track of being the best at what he does and made him lose that sense of control he thought he had for his future. .  Now, with the opportunity of managing this hot new nightclub Truth, he is getting a second chance to prove his worth, to start over, and to maybe get the big payoff he most likely made amends with letting go of.  The question is, how much of himself will he have to sacrifice to get to the top? Who will he be loyal to too get there? And will he end up doing it the straight way or making the same mistakes he made in the past?  Tune in to find out!
POWER AIRS ON STARZ ALL SUMMER LONG, SATURDAYS AT 9pm.
VIEW THE Power Trailer HERE.

Follow us on Twitter, Pinterest, and Facebook
Tagged with:
Adam Huss
,
blog
,
collectables
,
entertainment
,
Hollywood
,
Josh Kantos
,
newsletter
,
Power
,
PowerTV
,
series
,
Starz
,
television
,
the golden closet
,
tv
Comments are closed.