New Featured Item: "Julie Beck" (Lauren Bacall) beret worn in "The Gift Of Love"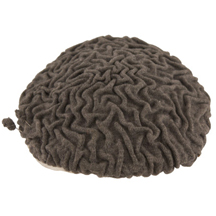 Legendary actress Lauren Bacall wore this beret onscreen during her portrayal of the character "Julie Beck" in the 1958 motion picture "The Gift of Love" starring Robert Stack. The interior of the beret is complete with the original 20th Century Fox label sewn inside with the actress's name handwritten in slightly faded ink. Will make a unique centerpiece to any collection of vintage Hollywood wardrobe.
CLICK HERE FOR MORE DETAILED IMAGES AND PURCHASING INFORMATION
Leave a Reply
You must be logged in to post a comment.