New Featured Item: Jack Bauer (Kiefer Sutherland)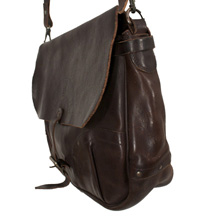 This distressed leather satchel by Ralph Lauren was used by "Jack Bauer" (Kiefer Sutherland) in Season 8 of the hit television series "24". The actor wore the satchel in numerous episodes from the final season of the show, and this was the only one of its kind used during filming.
CLICK HERE FOR MORE DETAILED IMAGES AND PURCHASING INFORMATION
Leave a Reply
You must be logged in to post a comment.